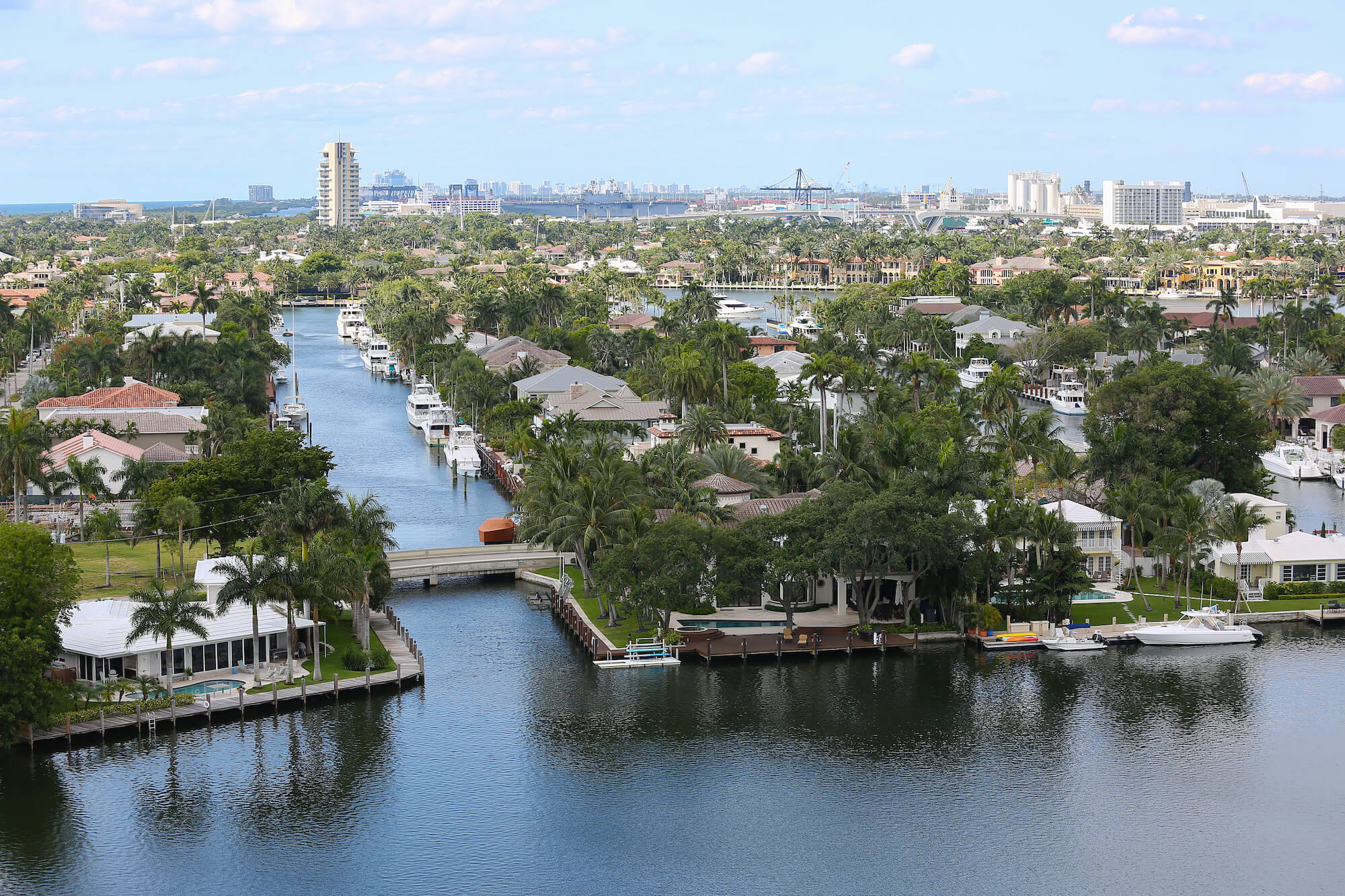 Ft. Lauderdale is Miami's quieter, more elegant cousin, and is famous for its pristine 24 mile span of beaches, arts, culture, and events.
Fort Lauderdale is the city you never want to leave. From the rich, natural beauty of our world-famous beach, waterways, and cultural offerings, to the array of entertainment and educational opportunities, Fort Lauderdale offers an outstanding quality of life.
165-miles of scenic inland waterways wind through the city, highlighting what makes Fort Lauderdale unique and why it truly lives up to its designation as the "Venice of America."
The picturesque Riverwalk serves as the cornerstone of the City's arts, science, cultural and historic district which features the Broward Center for the Performing Arts, Museum of Discovery and Science, Museum of Art and Old Fort Lauderdale Village and Museum.
Las Olas Boulevard has gained international acclaim as Fort Lauderdale's centerpiece of fashion, fine dining and entertainment. In addition, the City's downtown area is home to Broward College, Florida Atlantic University, the award-winning Broward County Main Library, federal, county and school district offices.
Once known strictly as a tourism-based economy, Fort Lauderdale now supports a diverse range of industries, including marine, manufacturing, finance, insurance, real estate, high technology, avionics/aerospace, film and television production.
Fort Lauderdale is establishing itself as a world-class international business center and one of the most desirable locations for new, expanding or relocating businesses.
Fort Lauderdale is a great place to live, work and raise a family and you can find almost any type/style of home your are looking for from an upscale or boutique condo on the ocean or the bay, to starter and upscale homes on the winding waterway or inland. Ft. Lauderdale offers real estate for every budget!
Ft Lauderdale Beach Cam from the Windjammer Resort Hotel:
https://www.visitlauderdale.com/plan-your-vacation/live-beach-cam/
To SEARCH for homes within YOUR BUDGET click "Refine Search" below or click Search in the top bar.
If you'd like us to send you a list of NEW listings in your criteria as they hit the market please send us a message or call/text 954.235.5830