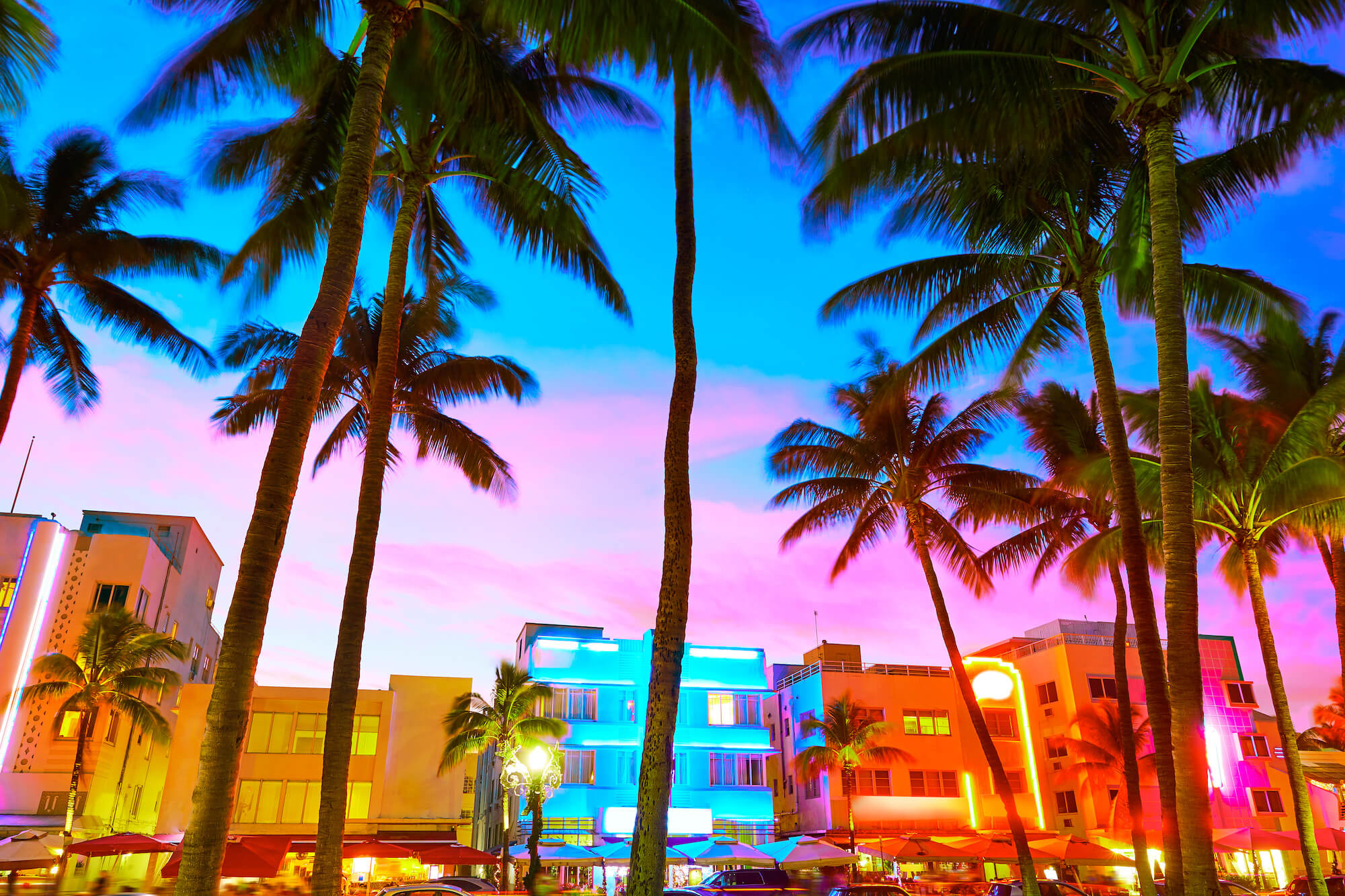 South Beach is Miami's most popular destination! A huge part of Miami Beach, along Ocean Drive from 23rd street down to South Pointe Park. Sandy shores, swaying palms and the pastel-colored Art Deco buildings that include the most iconic destinations bring locals and tourists alike.
Sunrise or Sunset you can rent a bike or take a run along the waterfront path. Make a beeline for "Lincoln Road", the mile-long pedestrian thoroughfare that boasts brand-name stores, independent boutiques, an array of restaurants, street entertainment and superb people-watching. A few blocks south, you'll find similar diversions at charming Española Way, another pedestrian-only street with Mediterranean Revival architecture evoking quaint villages in Spain and France.
The beach is, of course, the neighborhood's biggest draw, so spread a towel on the sand and enjoy ocean breezes and sun, year-round. Beachfront green spaces like Lummus Park and South Pointe Park (at the island's tip) deliver the best of both worlds – land and sea – and the opportunity to enjoy this quintessential Miami Beach scene.
As for "Real Estate" on South Beach you will find mostly condo's big and small. From luxurious high-rise buildings with amazing water views, to small boutique buildings with two or three stories on and off the beach.
Send us your criteria for buying and investing and we will send you a list of properties that meet your needs.
If you are looking to invest on Miami Beach, South Beach is the perfect year-round income producer!
Click on any of the links below to see webcam footage of the area:
To SEARCH for homes within YOUR BUDGET click "Refine Search" below or click Search in the top bar.
If you'd like us to send you a list of NEW listings in your criteria as they hit the market please send us a message or call/text 954.235.5830